Master your Camera with Camerawize Photography
Superb photography courses to help you master your DSLR camera and take great pictures and videos
Camerawize Photography has some fantastic courses to help you become the photographer you have always wanted to be.
 We have distilled years of photographic experience into straight forward, no nonsense camera courses that will help you understand all your camera functions and how to use them to take superb pictures and excellent videos. These are not generic courses. They are bespoke courses for specific cameras. Each course comes with over 4 hours of video training and full course resources. You can also contact the tutor direct if you have a specific question. These are, without doubt, the best quality and value courses available for these cameras. They are available in three formats – a digital course on the Udemy platform, a PDF, and a book. Each format offers all the videos and full tutor assistance. Check them out!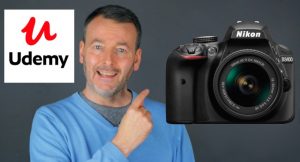 Digital Platform
Our courses are available through the Udemy platform.
You get Lifetime Access, full resources, direct tutor access and a full money back guarantee.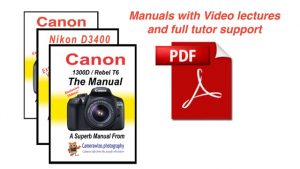 PDF Download
Our PDFs are instantly downloadable.
They have clickable links in the content and direct tutor access.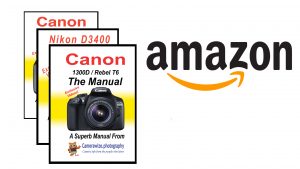 A book from Amazon
The book has all the information of the course with links to the videos which are available on a private youtube link.
Each course has 4 hours of video tuition
All our courses have unique and bespoke videos, which explain the DSLR camera in fine detail. Over four hours of informative and accessible tuition, they cover all the buttons and features of the camera, the effects, best lenses, how to use the flash, how to use the WiFi or NFC connection, Using your DSLR to shoot videos, Tips and Tricks and much, more….
 A Review of the Canon EOS 1300D / Rebel T6 course

 A review for the Canon EOS 2000D / Rebel T7 course

Each course covers these topics
Key features of the camera

Scenes, Effects and Menus
 A review for the Nikon D3400 course

Choose the best format for you!
We have manuals about these DSLR cameras, just click on the picture for more info…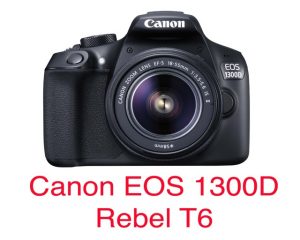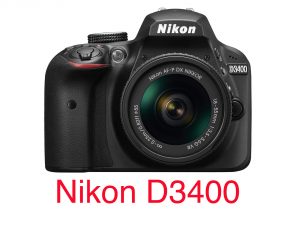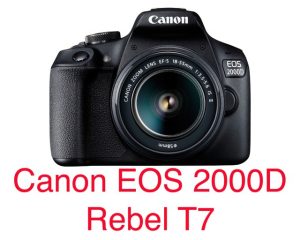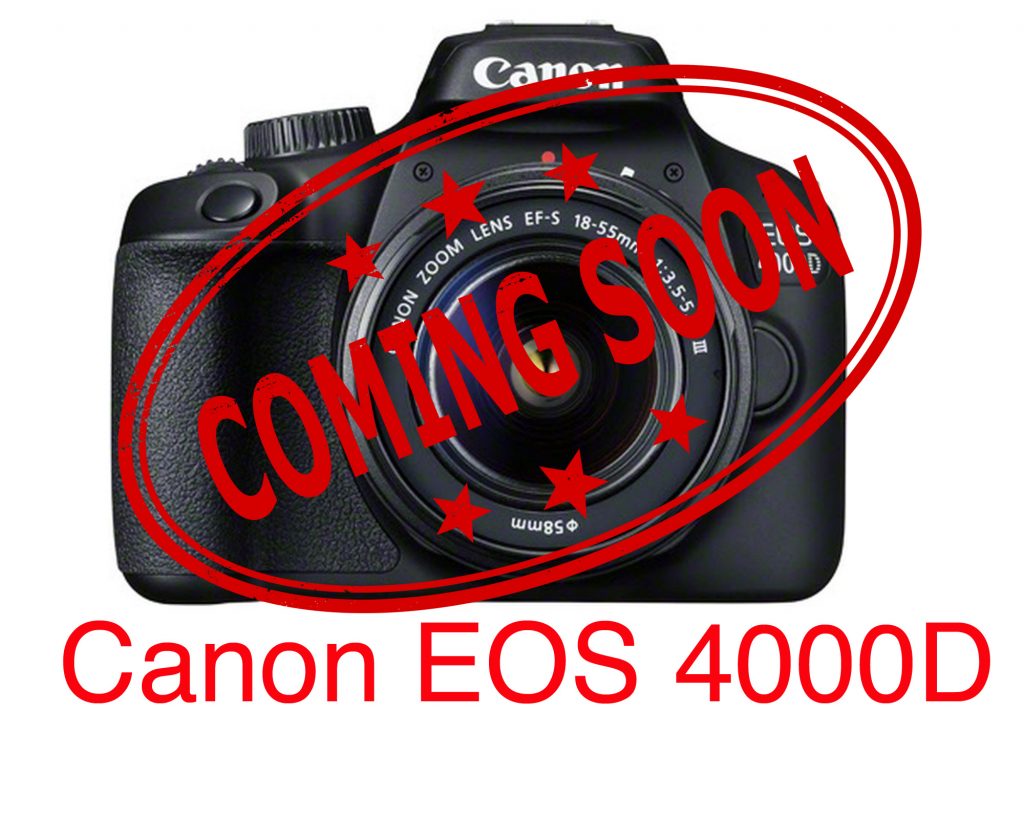 Our camera manuals have been created to supplement your own brand official camera manual – which is usually dry and inaccessible. Our manuals are designed to cover the basics, but also dig deeper and answer the FAQs that arise as the camera gets used. We hope it covers everything you will want to know about your DSLR camera. We consider using the camera in all sorts of situations, learning how to get the best from it. This unique guide can help you to work smarter and quicker, helping you to get better photos. The videos on the course are unique to each course, and you can watch them as many times as you like. Also you can ask the tutor any questions directly – and I will answer you as quickly as I can! These courses are available on Udemy, as a downloadable PDF and as a book from Amazon. All have access to the videos and the tutor.
Not convinced? Check out a free sample of our course with two complete training videos absolutely free!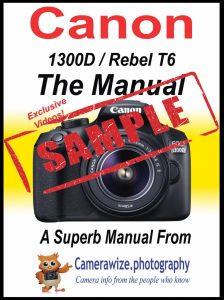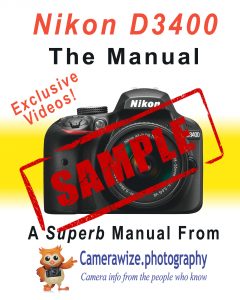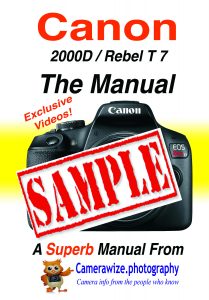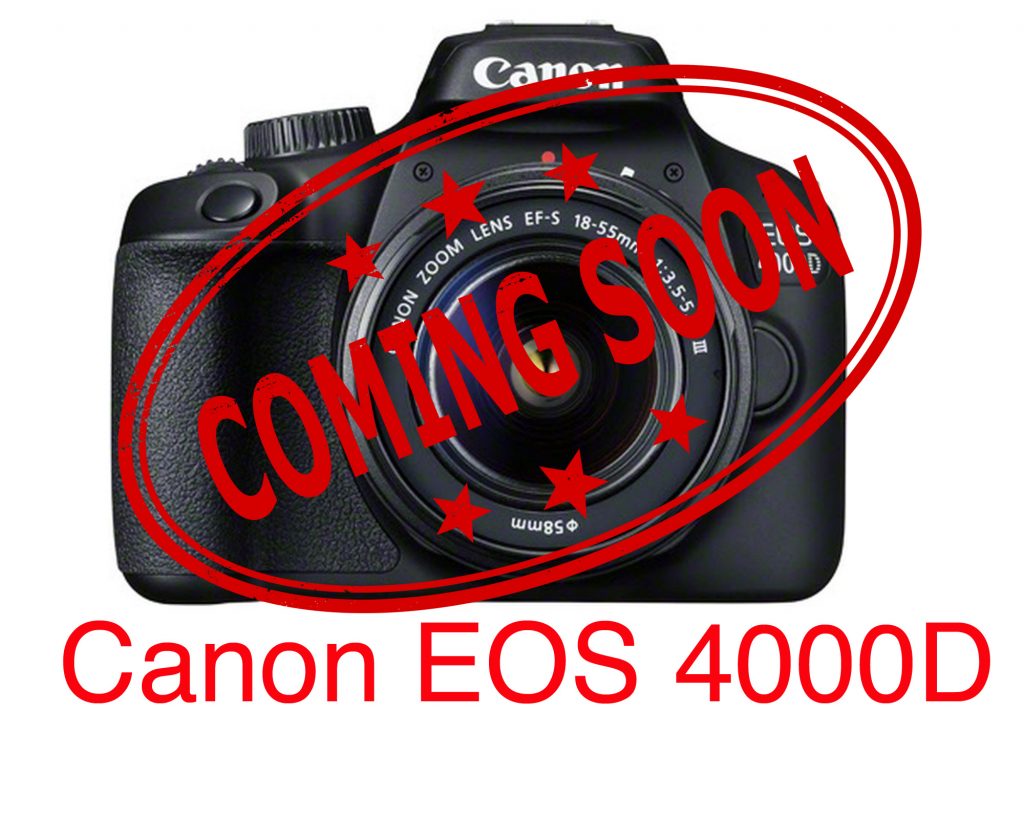 Just bought one of the cameras above? Take a look at the superb manual that we have produced by downloading a sample. Just click on the icon above and get a free sample of the manual for your camera with two of our exclusive tutorial videos absolutely free. The actual manual is over 100 pages and has 14 videos covering every aspect of the camera including basic controls and functions through to shooting video, Action photography, Portraits, Landscapes, Using the Modes and Tabs. Download it straight away!
If you haven't bought a camera yet, check out our guides to each to these…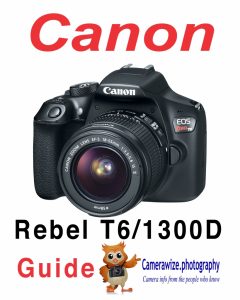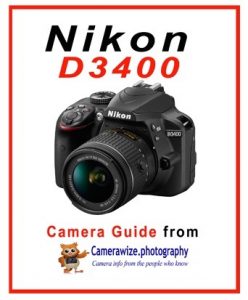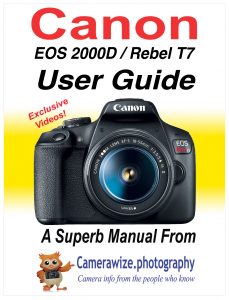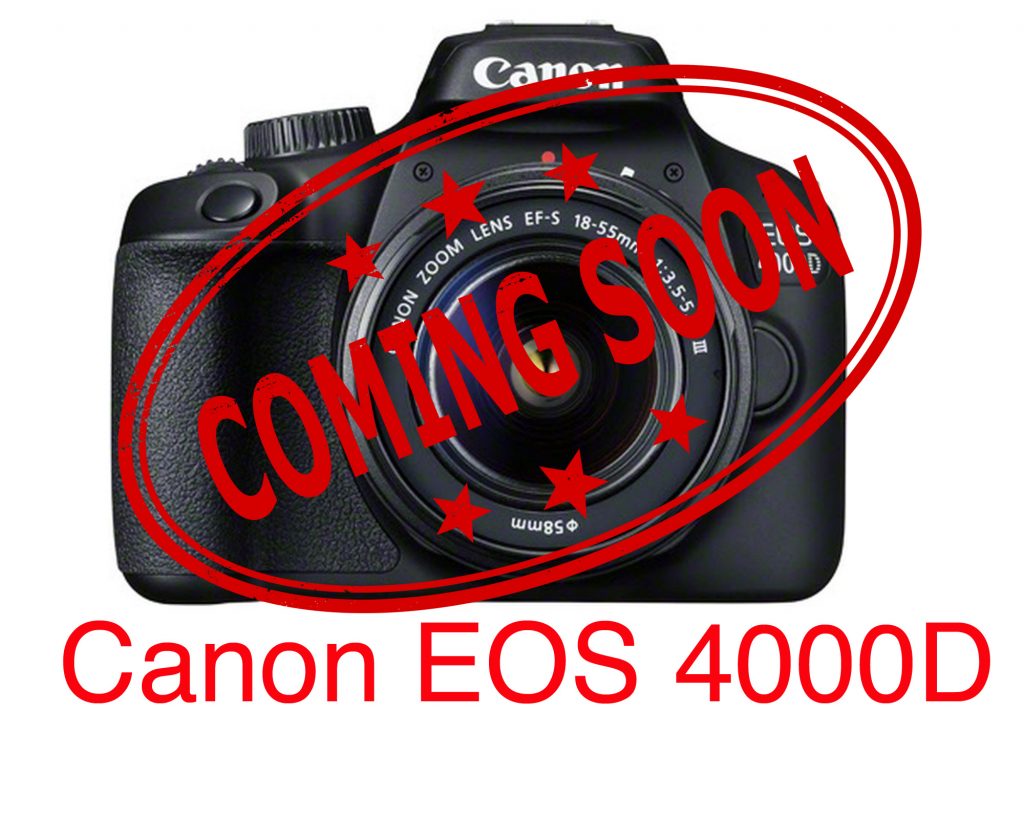 If you have ever taken a picture and wondered if you could have done better than the auto settings, or broken a shot down to composition and light, then you are ready to take the plunge into DSLR photography. Not only do these cameras deliver a big step up in image quality from compacts and bridge cameras, they offer far more manual control. Of course, the ability to change lenses to tackle a wide variety of projects makes them far more versatile too. It's easy to spend a lot money on a DSLR, but entry-level models can give you nearly everything a professional photographer has at his or her disposal for little more than the price of a premium compact camera. These guides offer you all the information you need to decide on which DSLR camera is best for you. It is instantly downloadable and absolutely free.
This Camerawize Photography website is run by Picture editor and Photographer, Jeremy Bayston. The courses are also produced by Jeremy Bayston. If you wish to get in touch, email : jeremybayston@gmail.com