The Canon Rebel T6 – EOS 1300D
Canon EOS 1300D / Rebel T6 Review
The New Canon Rebel T6 / 1300D is a great introduction to the world of DSLR Photography
The new Canon Rebel T6 or EOS 1300D replaces the Rebel T5/ EOS 1200D as the company's most accessible and cost conscious entry-level DSLR camera. The most obvious improvements are the addition of built-in Wi-Fi and NFC. There are also some new scene modes and effects. However, the cost has been kept right down, to compete with high end compacts and bridge cameras – and it is clear that their target is enthusiasts who want to expand their photographic boundaries and explore digital SLR cameras.
This DSLR is pitched at photographers moving up from compacts or bridge cameras, and slots in below the more advanced T6i and T6s models. The Canon Rebel T6 has an improved 18-megapixel sensor and updated DIGIC 4+ processor and offers WiFi and NFC connectivity and much more.
Watch our 1300D review video
The new Canon camera has the same 18 megapixel APS-C CMOS sensor as the Rebel T5/ EOS 1200D. This sensor has proved itself very reliable int he past with excellent color and image quality. The processor has been upgraded from the DIGIC4 to the DIGIC4+. This might seem like it is only an incremental improvement, but Canon claim that the DIGIC4+ is 60% faster than its older sibling. The LCD screen on the back of the camera is double the resolution of the Rebel T5/1200D and it really shows, both in image quality and color quality. This is a very necessary improvement if they want to capture the compact/mobile phone photographers as they are used to using the screen to compose their shots.

Key Features 0f the Canon 1300D / Rebel T6
The 1300D / Rebel T6 is a great all-round camera and a perfect DSLR for learning the basics of photography through to some of the finer points of image making. Let's not get too fascinated by the specs, but keep them in mind to help us realize how powerful this small machine really is.
18 MP (APS-C) CMOS sensor: The Canon 1300D has an APS-C CMOS sensor and it gives great quality images, as would be expected from a Canon. It gives and effective 1.6X field of view (this means that, for example, a 50mm lens would have an effective focal length of 80mm).  The 18 MP (megapixel) image files  will provide a 51MB (megabyte) photograph which is more than enough for nearly every photographic need. The resulting pictures can be reasonably cropped or blown up without significant loss of quality.
DIGIC 4+ processor: This is the engine. Canon's powerful image processor provides high-speed operation, very clear images with excellent color reproduction, and enhanced movie recording. It s estimated to be 60% faster than the DIGIC4 and the increased processor speed reduces the amount of noise in images, especially in low light.
3 fps continuous shooting: Three frames-per- second doesn't make this the hottest sports camera, but is perfectly good for a competent action photographer. The faster processor does mean that you can shoot continuous without buffering until the card is full if required with hardly any shutter lag.
High ISO (100-6400, extendable to 12800 equivalent): With such a wide range, the processor really does help to shoot good images in low light. This means detailed and natural-looking pictures and movies can be captured discreetly, with ease. However, most photographers won't want to go beyond 3200.
High-resolution LCD monitor: The resolution for the 1300D has been significantly increased, offering a 7.5 cm (3.0-in.) 920k-dot monitor, with wide-viewing angle and adjustable brightness settings. The screen is used to navigate the tabs, which allow you to change many of the settings for the camera, and also lets you see the details in your photos and movies. This is where the quality of the resolution really makes a difference, making it very useful for composing your shot. There is also a function to enlarge the image, to check focus.
9-point AF system: The 9 focus points give the 1300D a solid autofocus performance, in a diamond pattern in the centre of the frame. The system uses both normal and high-precision focus, depending on the aperture and available light, so your images contain crisp and clear detail. An AI Servo AF system achieves and maintains consistent focus with solid reliability, allowing some tracking focus and multi-focusing.
Builtin WiFI: This is a great feature that allows you to send your images to social networking sites or send shots to family and friends immediately. There is a useful Canon App which will allow you to browse and post images and videos to social media sites. The WiFi connectivity also allows easy remote shooting, which is particularly useful for landscape or night-time shooting. The builtin NFC (Near Field Communication) helps provide a good connection to numerous compatible Android devices to transfer images and videos. Wireless capabilities also allow users to use their compatible smart devices* to remotely control the camera, which is useful for self-portraits and group shots or shooting from a distance as long as the camera is in wireless range. Some of the 1300D's options are available remotely – AF frame modes (single-point/face detection); shoot in continuous shooting mode; and utilize the AF button.
Creative Options:  The Modes in Basic+ allow you to change the scene type or ambience of a given shot simply by using the control screen. There are 9 choices offering different exposures and B/W. The EOS 1300D is loaded with features to help you take more interesting pictures and videos. It is all operated on the quick control screen. Food mode allows you to take picture which emphasize bright colors to make your food shots appear more appetizing. The camera also has brief shooting guides, so that the new photographer does not get lost in the settings.
Creative filters: The 1300D offers 5 different creative filters for still images: Grainy B/W, Soft Focus, Fisheye, Miniature Effect and Toy camera. They can be pretty cool to use and are useful if you want to edit in camera before uploading to the web.
Auto White Balance: The 1300D has two automatic white balance settings: white balance to ambience priority, which tries to maintain the color tones, or white priority, which reduces them to ensure neutral white lighting. You can also change the white balance to specific settings depending on the color cast of the environment or save selected settings. They can be quite effective and the custom setting, where you set your own custom white balance, can be very useful.
Scene Intelligent Auto Mode: Perfect for the beginner, this mode analyzes the scene and chooses the best exposure and enhancements to produce the best shot. It uses various settings – picture style, auto white balance and automatic exposure, to ensure that the picture you are taking is as good as it can be. There is also a version of this for movie mode.
High performance viewfinder: The Optical Viewfinder on the EOS Rebel T6 camera lets you quickly line up and capture a photo in nearly any situation. It helps you accurately see what the lens sees even in bright sunlight, so you can be sure you're taking the picture you want.
Compatible with ef and ef-s canon lenses: The EOS Rebel T6 camera is compatible with all Canon lenses in the EF and EF-S lineup. Unlocking a new world of possibilities, these lenses range from ultra-wide angle for grand, scenic landscapes, to super telephoto which can help you capture sports, wildlife and more from afar. Each Canon lens employs advanced optical expertise and micron-precision engineering to help deliver phenomenal performance in virtually all facets of the photographic process. Numerous lenses feature Canon's sophisticated Optical Image Stabilizer technology to minimize the effect of camera shake. Through Canon lenses, photographers can truly maximize the quality and liberating performance of the EOS Rebel T6.
Watch our 1300D unboxing video
Canon Rebel T6/1300D Guide
This is a great guide to canon's latest DSLR. The Canon Rebel T6 or EOS 1300D is aimed at enthusiasts who want to move up from compact or bridge cameras. This Guide will explain what the Canon Rebel T6 has to offer and also compare it with it's closest rivals. It is Absolutely Free! Just click HERE and download it straight away.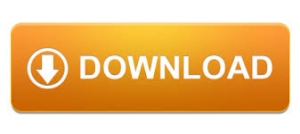 Watch our Canon 1300D/ Rebel T6 setup video
Canon Rebel T6/1300D Guide
This is a great guide to canon's latest DSLR. The Canon Rebel T6 or EOS 1300D is aimed at enthusiasts who want to move up from compact or bridge cameras. This Guide will explain what the Canon Rebel T6 has to offer and also compare it with it's closest rivals. It is Absolutely Free! Just click HERE and download it straight away.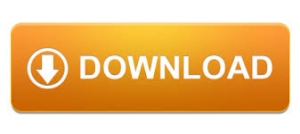 The Modes on The Canon 1300D / Rebel T6
Auto Mode: This Mode is the basic point-and-shoot mode that will automatically choose the best Aperture, ISO and Shutter-speed for the job in hand. All the AF-points will be used and the camera will automatically focus on the nearest object. If the object is moving, the camera will switch from ONE SHOT AF to AI SERVO, which will maintain focus. If required, the built in flash will operate.
Auto Mode No Flash: If the flash is not wanted, turn the dial one more click and the camera will shoot automatically, still choosing the best aperture, ISO and shutter-speed but without the flash. Shooting without flash can slow down shutter speed and lose detail in dark conditions. However it is useful for shooting in places (like museums) where flash photography is not permitted or when the darkness contributes to the shot (candles, for example).
Creative Auto Mode: This Mode has the same settings as the Auto Mode. However, it allows you to change the depth of field, Flash firing and Drive/ Self-timer. Changing depth of field is useful for shooting portraits or close up shots, when you want to lose the background and make the subject stand out more. You can change the Flash settings to Auto (when the camera thinks it is required), ON (it will flash on every shot) or OFF. Drive options allow single or continuous shooting and the Self-timer Allows a 10 second delay and delay and multiple shots.
Portrait Mode: This Mode can be used for taking portraits. The camera will prioritize skin tones. The picture will be shot with a shallow depth of field (wide aperture) to make the in-focus subject stand out more. Whenever shooting portraits, focus on the face If it is a tight portrait, focus on the eyes and if the head is turned, the front eye. This Mode will allow you to shoot 3 frames per second if you keep the Shutter button down, which will allow you to get different facial expressions. It will also fire the flash if required – though you will only fire single shots for that. The best lens for portraits is one between 80mm and 105mm.
Landscape Mode: This Mode slows down the shutter speed to give more depth of field and greater detail in your shots. Landscape mode will turn off the built in flash and this mode should ideally be used with a tripod. The camera will try to boost greens and blues in the image and boosts the sharpness during processing. It tries to get down to the lowest ISO to give you maximum detail.
Close up Mode: As the name suggests this is ideal for close up photography (though a macro lens will give you more scope in this area). Again this should be used with a tripod. The camera will keep the aperture small, but try to maintain a high shutter speed. It will achieve this by using the flash or raising the ISO. This is when the Focal Plane Mark becomes useful as you can move the camera as close as possible to the object.
Sports Mode: This switches the camera to a higher ISO and a fast shutter speed to capture the action. It engages continuous shutter, so keeping the shutter button down will fire 3 frames per second. It also switches off the built in flash. It will switch the focus mode to AI Servo and widen the aperture. Be aware of noise, though, which can slip in to your images when you shoot at a high ISO (above 3200).
Food Mode: This Mode emphasizes the vivid colors associated with bright, fresh food. The shutter speed is slowed and the aperture is reduced to give a wider depth of field. The built in flash is switched off to prevent reflections or glare. There is flexibility within the setting to increase or decrease the reds (called Color tone). This setting should not be used if you are photographing people with food, as their skin tones may look unnatural.
Night Portrait: addresses the problem of photographing a subject in relative darkness. The usual result is an overexposed face with the background lost – and so no context. This mode slows the shutter speed to give you more background and less overexposure of the subject in the foreground. A tripod is essential really for this sort of shot. The builtin flash will function – so make sure you are close enough to the subject for the flash to have effect. If the image looks too dark, try to move closer to the subject.
Creative Filters on the 1300D Rebel T6
The Canon 1300D has 5 creative filters. They are: Grainy black and white, Soft focus, Fish eye, Miniature effect and toy camera. They enable you to edit your pictures and apply filters in-camera, which is very useful if you want to edit pictures and send them straight to your social media platforms using the camera's wifi connectivity functions. They are very easy to use, and create a new image, so that you can keep the original safe.
Watch the full video on Creative filters HERE
Flash options for the Canon 1300D Rebel T6
Like most DSLR cameras, the Canon 1300d, or Rebel T6, has a pop-up flash and also a hotshoe for an external flashgun. The pop-up flash is very good for casual photography, perhaps of family or friends. It has a guide number of 90, which means that it is effective over a distance of about 2-3 metres under normal settings. The advantage of the pop-up flash is that, being built into the camera, you always have it with you, and it is automatically dedicated, using the camera's ETTL system (Evaluative Through The Lens), which means that the camera shares it's exposure settings with the flash so that the picture looks good.
Watch the full video on using a Flash with the Canon 1300d / Rebel T6 HERE
This is particularly useful if you are using the flash to fill-in. The other advantage is that if you are using the Basic Modes (automatic through to night portrait), then the camera will decide if flash is required, so you don't have to think about it. There is also an option to make the flash fire, even if the camera doesn't think you need it. The options you can change are limited compared to the external flash, but one useful choice is front curtain or rear curtain, because this will have an effect on how your action pictures are shot. If the flash is set to first curtain, then the flash will fire as the shutter opens. If the flash is set to rear curtain, then the flash will fire just before the shutter closes. This may not seem important, but if you are shooting fast moving subjects, firing the flash first will make it look like the subject is moving backwards ( because the subject is frozen by the flash, and then there is some ghostly movement as the subject moves forward). If the flash fires at the end of the shot, the the ghostly movement happens first, and the the subject is frozen by the flash, which makes the subject like like they are going forwards. You can also change the exposure compensation settings and the ETTL choosing either evaluative or average. In this instance, Evaluative will set the flash according the the light on the subject, whereas Average will set the flash according to an average of all the light in the frame. Because the flash is using ETTL, it knows the lens settings, so it will concentrate the flash light if the lens is zoomed ( 50 -100mm) or disperse the light if the lens is on a wide focal length (24mm, for example). There are more creative options for the external flash, though that does depend to some degree on the flash gun you have.
Movie settings for the Canon 1300D Rebel T6
This is a really good camera for shooting both stills and movies. You need to be in the Video Mode to shoot movies. If you turn the Dial Mode round to the very bottom option, which shows a video camera, and you will hear that the mirror inside the camera pop up. That enables you to see through the viewing screen at the back which is the only way you can shoot video on this camera. It also gives you access to the menu tabs which are dedicated to video and the first thing that you really need to do here is choose your video system. There are two systems, one is PAL and the other is NTSC. NTSC tends to be the system which is operated in the United States and PAL tends to be the system which is operated in Europe and other parts of the world.
The second thing you need to think about is file size and frame rate. These things are quite important because they will decide the quality of the videos that you shoot. This camera will shoot 1080p which is full HD and it will also shoot 720p which is standard HD – both of which are perfectly acceptable for social media platforms. In order to make those changes goto Video Tab 2 and find Movie Recording Size. If we press on that option then we get four choices. Depending on whether you've chosen NTSC or PAL, you maximum rates will be either 60fps or 50fps. The third thing you need to think about when shooting movies with this camera is exposure. When you're shooting stills with the Canon 1300D you have lots of choices. They're all on the Mode Dial and they go from entirely manual to semi-automatic and then to entirely automatic options In most of these Modes the camera is trying to get the best exposure for the stills that you're shooting within the given parameters that you have presented to it. With movies it's different. You have two options – you can either shoot Automatic or you can shoot Manual. With Automatic in the movie setting the camera will try to get the best possible exposure for you and in many cases it works very well. However, if you want to go into Manual there are different ways of changing the various parameters for Manual that are different to the way that you would do that for stills. In the Menu, Movie Exposure is in Video Tab 1 and you get the two options, Auto or Manual. If you choose to go into Manual then you have much more control over the settings that you can have. You will see that you have options for setting the Shutter Speed for setting the Aperture and for setting the ISO. For the Shutter Speed, rotate Main Dial. By depressing the AV button here and rotating that Main Dial you can change the Aperture. The ISO is changed by pressing the flash button and rotating the Main Dial.
Lenses for the canon 1300D / Rebel T6
Ok, so you have just spent some money on a new body but, as the sensors get better and the files get bigger, your glass is becoming more important. After all, there is no point having a great camera if your lenses are rubbish, is there? Here are some lenses we think should find a place in every Canon photographer's bag.
The first thing to consider when looking for a lens, is whether the lens is going to be compatible with the 1300D. The camera does not have an internal motor, therefore, if you want a fully functioning lens, then you should look for lens with its own internal motor. For Canon lenses, the abbreviations you are looking for are EF and EF-S. For Tamron lenses look for AF or USM. For Sigma lenses look for HSM. Lenses without internal motors can still be used on your 1300D, but you will have to focus manually. If you bought a kit lens with your camera, it will be EF-S.
Secondly, remember that the 1300D is an APS-C camera. So ideally you should have a APS-C lens. If you put a Full Frame lens on to your 1300D the focal length is increased by a factor of approximately 1.5 i.e. a 50mm lens becomes a 75mm lens.
Thirdly, ALWAYS change lenses in a clean environment. Make sure that you camera is facing to the floor, to prevent dust falling into it when the lens is being changed.
EF vs. EF-S Lenses
Put simply, Canon EF-S lenses are designed solely for use on Canon APS-C DSLRs, like the Canon 1300D. Canon EF lenses are designed to work with full frame and APS-C DSLRs from Canon. Canon EF-S lenses have a smaller image circle that is only big enough to cover the smaller sensor found on Canon APS-C cameras. If a Canon EF-S lens were to be used on a full frame DSLR, it would produce heavy vignetting (the corners would be black) because the image circle produced by the lens is too small to cover the larger sensor. Canon EF lenses have been around since the film SLR days. They were designed to cover a 35mm film frame. Because EF lenses have a larger image circle, they will cover full frame sensors and APS-C sensors.
Benefits of EF-S Lenses
Canon EF-S lenses are generally smaller, lighter and cheaper than Canon EF lenses because less glass and a smaller lens barrel is required to produce an equivalent field of view for a lens that goes on an APS-C camera, like the Canon Rebel line, when compared to a full frame camera.
Should I Buy EF or EF-S Lenses?
So, which lens should you buy?  If you want an extremely wide angle lens for your 1300D, then you'll need to look at the EF-S line of lenses and multiply the  focal range by 1.6 so, for example, a 10-22mm lens,  will look like a 16-35mm lens on your camera. Quality EF-S lenses hold their resale value pretty well.
Types of Lens
Wide angle: Generally, anything under 35mm is regarded as a wide angle lens. Wide angle lenses appear to push the subject away from you which makes it smaller in the frame. However, these lenses let you include much more space in your frame and also offer a much larger depth of field. This makes them ideal for landscape photography and reportage.
Normal: Anything between 35mm and 70mm is considered to be normal, not least because it is very close to how the human eye sees the world. They are appropriate for casual snaps and portrait shots.
Telephoto: Anything above about 70mm can be regarded as a telephoto lens, because they bring the subject closer to you and start to restrict the space in the frame. These lenses tend to offer a shallow depth of field, thus blurring the background. They are ideal for nature photography and taking pictures from a distance.
Prime Lenses and Zoom Lenses
There are two types of lenses you are likely to see for the Canon 1300D, prime lenses and zoom lenses. Prime lenses have a single focal length, perhaps 35mm or 50mm, for example. They rend to be cheaper, because they have fewer moving parts and less glass. They also tend to be sharper and will have a constant aperture. Often they will have a wide aperture range and be very good for shallow depth of field or action photography. In video, they are good at reproducing the cinematic look with a shallow depth of field. However, because they are fixed focal lengths you will need to have several of them to cover the same focal range as a zoom.
A zoom lens has a variable focal length, 18mm-55mm perhaps or 80mm-200mm. They have a complicated mechanism inside and a few lenses that combine to give the best results within the lenses. Often they do not maintain an aperture throughout the range. For example, the 18mm-55mm kit lens offers a maximum of f3.5 at 18mm, but f5.3 at 55mm. Some zoom lenses will maintain aperture throughout, but they are very expensive. They also tend to be less sharp at the edges of their focal range and at the aperture extremes. Zoom lenses can save you a lot of time as you don't have to keep changing lenses. You don't have to move the camera around so much to keep your frames consistent and you don't need to buy as many lenses. Generally speaking, zoom lenses are great for documentary style video making. If you have bought the kit lens, then I would suggest our next lens should be a prime lens…
The Basics of Videography
The Canon 1300D has been designed to excel at video. The large, high resolution LCD viewing screen and easy video functionality make this camera superb for home videos and semi-professional video production. This section will discuss the basic technical considerations of shooting videos – the things you need to think about.
Rolling shutter
Video is just a sequence of stills right? Well, up to a point. However, the sensor is the key here. The 1300D has a CMOS sensor and so has a rolling shutter. This means that, unlike the way we understand a normal still image to be taken – that is the shutter opens, instantly revealing the entire frame to the light, then the shutter closes – with a CMOS sensor the shutter lets a thin band of light through at a time, from top to bottom. In other words the shutter 'rolls' down the sensor. It is very quick, but not quick enough for some video.
When the camera is held steady, or the subject is static, this doesn't really make any difference. However, if the camera is panning or the subject is moving quickly, this can produce a form of elongated wobble in the image or a separation caused by the motion, called the 'Jello Effect'. This is more noticeable at 30fps than the faster 720 speed of 50 or 60fps. This might sound like the CMOS sensor is not appropriate for shooting video, but it is worth remembering that the alternative CCD sensors also aren't perfect – and they are much more expensive.
Sound
Outside of rolling shutter, the biggest problem most photographers have with the change between stills and video is sound. Many professionals can't stop talking through a shoot and, of course, it has never really mattered. Now they must not only keep quiet, but be very aware of all noise and sound coming into the camera. Make no mistake, poor sound can blight a video far more than poor images. The brain is very good at dealing with image problems – poor quality or dodgy editing – but finds imperfect sound a real distraction. The internal microphone on the 1300D is actually quite good and if you are just wanting some ambient sound to go with your video, or are very close to your subject, it will probably suffice. However, for good quality sound, you will probably need an external sound recording device.
Compression Rates
With video the 1300D will automatically compress your video for you into a. .mov file and with an H.264 format, which is a standard for HD video (H.264 is a video standard which can achieve high quality video in relatively low bitrates). Remember that video will use a lot more memory space on your card. For example, a minute of 1920X1080 at 50 FPS recording will take up about 320MB.
The Cropped Sensor/ aspect ratio
Because this is an APS-C chip, there is an extra crop factor on video. This is visible on the viewing screen when you are shooting. You will see that the crop is more letterbox shape. In fact for 1080 and 720 recording the ratio is 16:9. This is the normal crop ratio for TV and YouTube. The 640 option has a ratio of 3:2. If you can't see it in the frame, you will not see it on the video.
Cropping Video
You can't crop video in the same way as you might crop a picture in Photoshop or Gimp. Instead you zoom in. You can't resize video like you can stills, so you run the risk of pixelation if you zoom in to your video too far. However, if you put your video through editing software, you can choose a new video size when you export the video. It can be reasonably effective, but video is a lot less flexible to edit than images and so, if you want professional style results, you need to make sure that you have given it a lot of thought first.
Memory Card
We recommend SanDisk class 10 cards. For video, your should have at least 16GB cards. Always remember to empty them before re-use and format them in the camera.
Picture Style
You can alter the style of the picture when you are shooting a photo in the manual modes (shooting tab 2/picture style). These options are also available when you shoot video. They can most easily be accessed by pressing the Quick control button when in video mode and the option is third from the top. You get the same options as for stills, but for video I always shoot on neutral. Picture control regulates the style of the image. In photography this can be very useful. With video it is very important. This is because if you are shooting different shots to create a singe video, there needs to be a degree of consistency that you don't necessarily need with stills.